Adaptricity wins the Initiate - Innovation Award 2019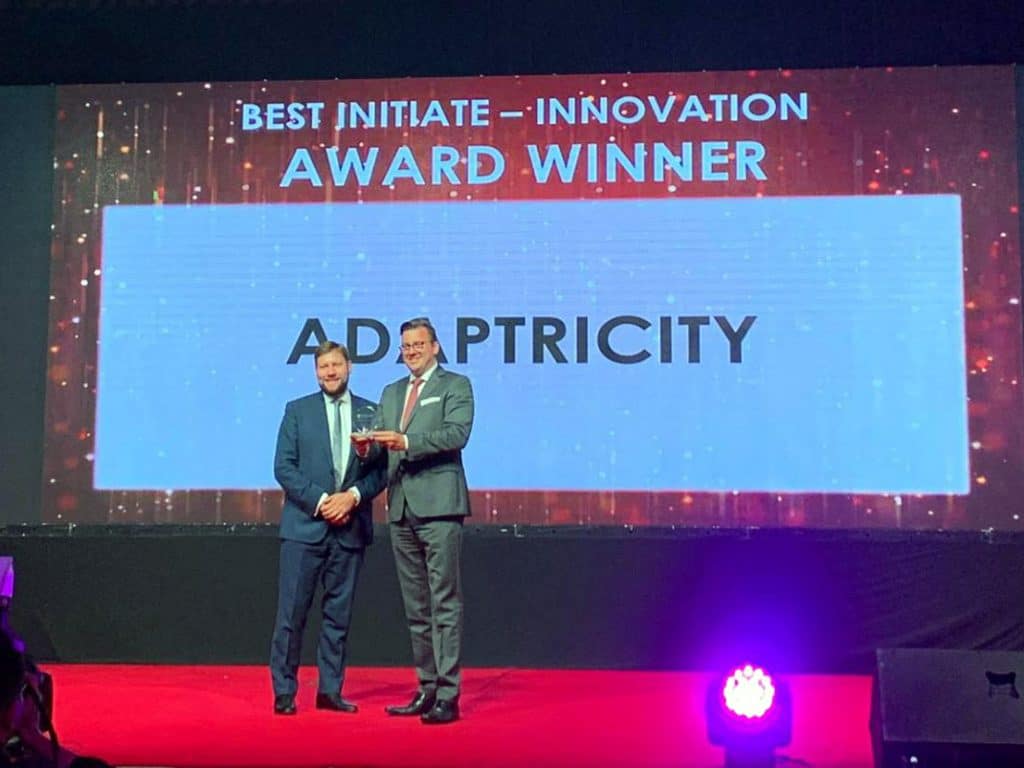 The Adaptricity team is the proud winner of the 2019 Initiate - Innovation Award at Asian Utility Week! With more than 12,000 visitors, over 450 speakers and more than 350 exhibitors, Asian Utility Week is the largest utility industry event in Asia (www.asian-utility-week.com).
The award was presented to Fabian Krek, Head of Sales at Adaptricity, at the awards ceremony during this year's Asian Utility Week (AUW) gala dinner in Kuala Lumpur. We are honoured to see our hard work rewarded.